Kingdom Come Conference
February 11, 2022 @ 5:00 pm

-

February 12, 2022 @ 1:00 pm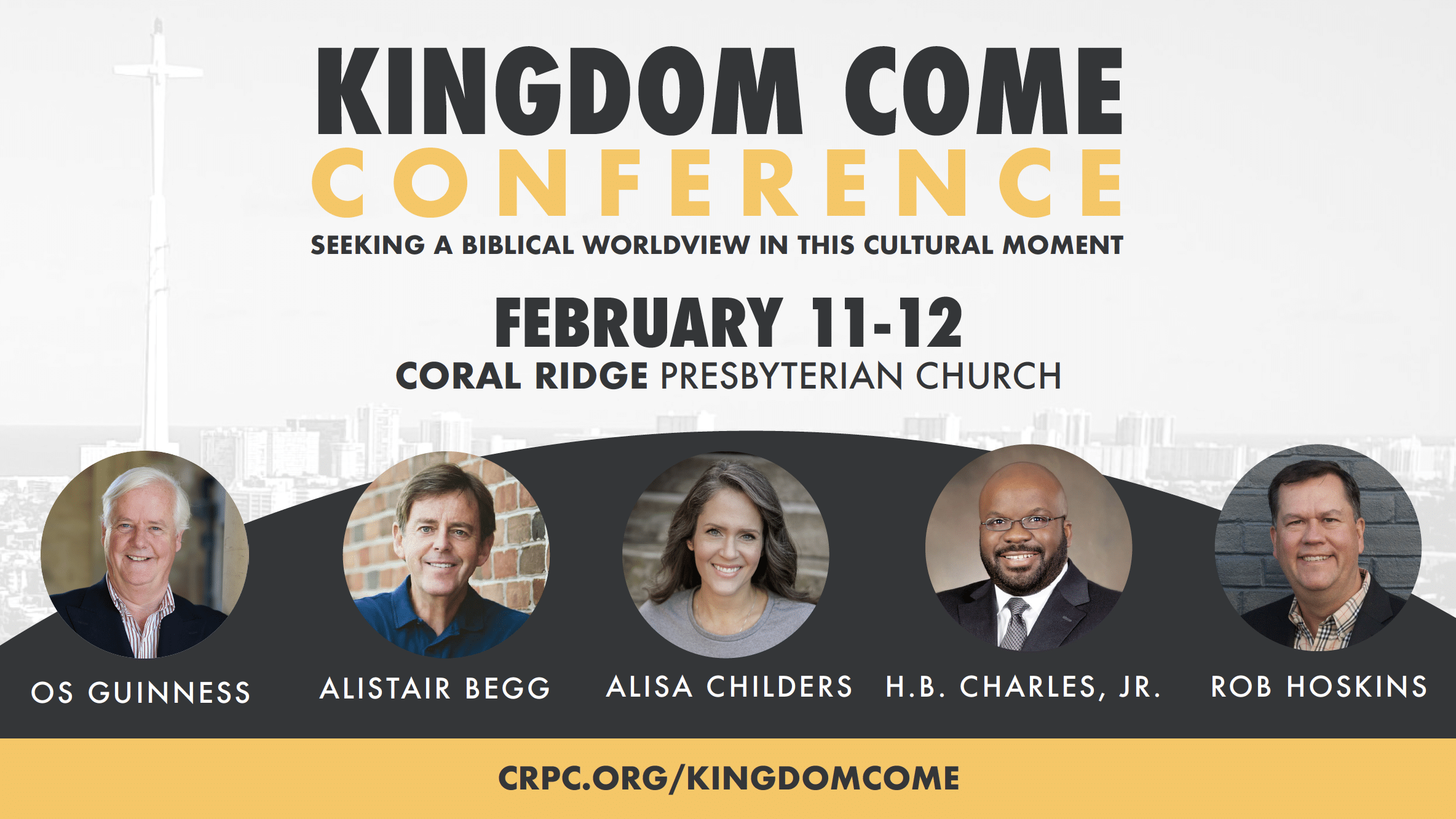 Click here for conference information and tickets.
In a post-Christian world, dominated by post-modernism, how should we respond? The Apostle Paul calls us to be transformed by the renewing of our mind. Our beliefs shape our actions. The Church needs to respond by seeking a biblical worldview in this cultural moment. We need a worldview that can deconstruct the philosophies of this world and present the objective truths of Christianity as the only hope for humanity. The aim of God is His Glory and the advancement of His Kingdom. He accomplishes this through the Church, which is called to live out a public faith and declare the Lordship of Christ in all life.
Join us February 11 and 12 at Coral Ridge Presbyterian Church as we pursue Kingdom Come!