LIFE-CHANGING COMMITMENT
SACRAMENT OF BAPTISM
At Coral Ridge, providing the sacrament of baptism is one of the most important and sacred privileges we have as a church. As described in the Westminster Confession of Faith, we believe that baptism in the name of the Father, and of the Son, and of the Holy Spirit, is a sign of the covenant of grace. In baptism, God extends the promise of salvation, which we receive through faith in Christ. It is not that baptism saves anyone; rather, in baptism the promise of salvation is given, which we know is received solely through faith in Christ.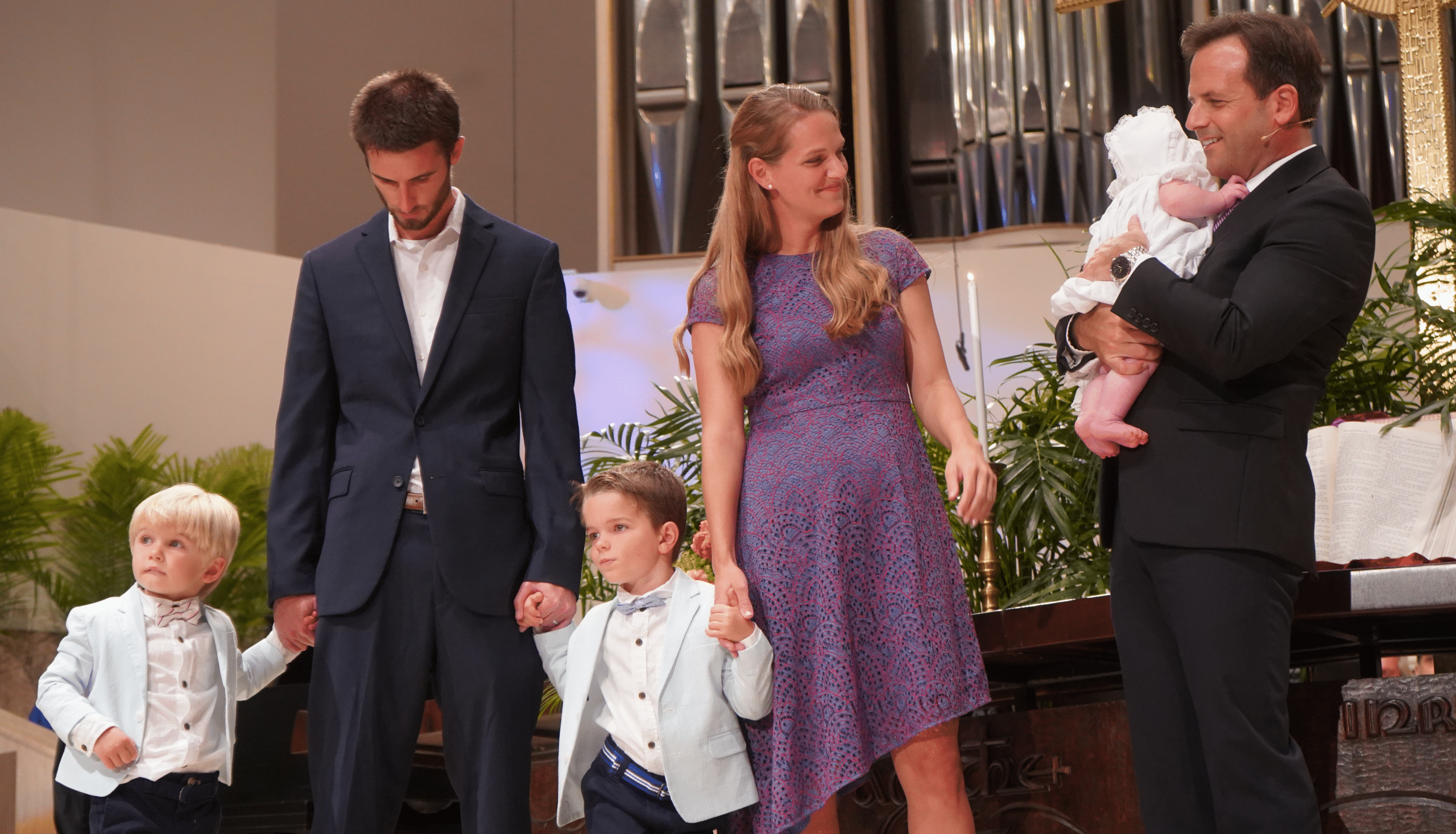 LEARN MORE
BELIEFS & BAPTISM
All who do receive the covenant sign of baptism are made members of the covenant community — the Church. Because we understand baptism as a "covenant" sign, like circumcision under the old covenant, we recognize the biblical principle that children of believers are also received as members of the covenant community. As such, baptism is appropriately given both to individuals who profess faith in Christ (converts), as well as the children born to at least one believing parent. For all people, whether they are baptized as infants or as converts, it is by faith in Christ that all of the promises are experienced.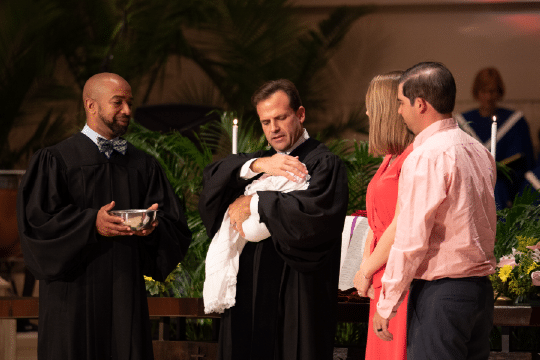 THE NEXT STEP
SCHEDULE A BAPTISM
Baptisms are performed during Sunday services on a monthly basis.
To schedule a baptism, contact Cathy Key at 954-334-5263
or click below.