CANDLELIGHT CHRISTMAS EVE SERVICE
Join as we celebrate the season of Advent together. We pray that in the midst of the busy pace around us, you are pointed to the birth of Jesus; the Light of the World and only source of hope.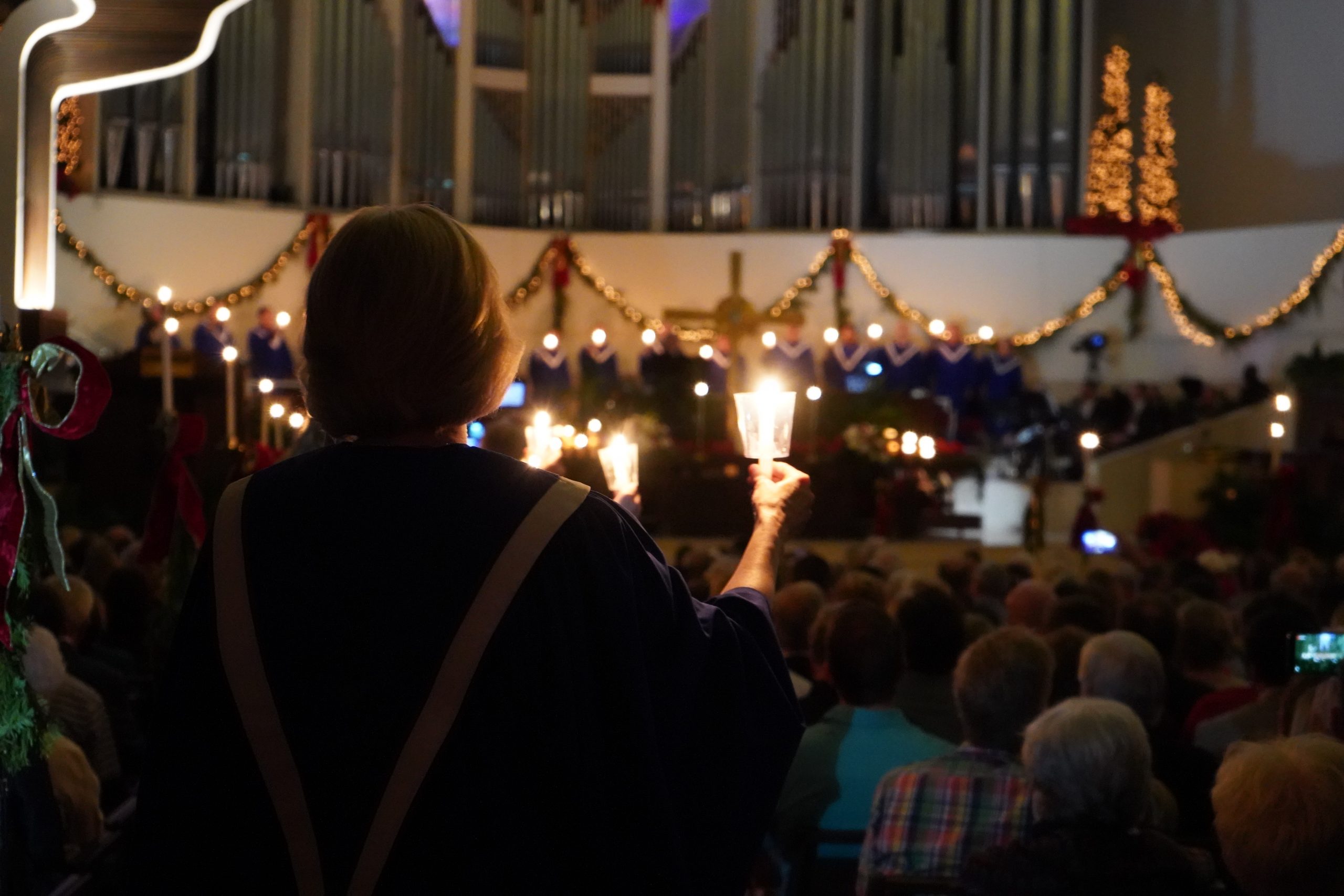 CANDLELIGHT SERVICES
CHRISTMAS EVE
THURSDAY, DECEMBER 24 @ 5PM, 7PM, 9PM 
Join us for our candlelight Christmas Eve services. Based on social distancing guidelines, reservations will be required to attend. Click below to RSVP and learn more about measures we are taking to keep everyone safe.
All three services are at capacity, but tickets may reopen based on last minute cancellations. Check the link below if you would still like to reserve in person seats. Overflow seating will be available in the Fellowship Hall.
The 5PM and 7PM service will be livestreamed. Click here to watch.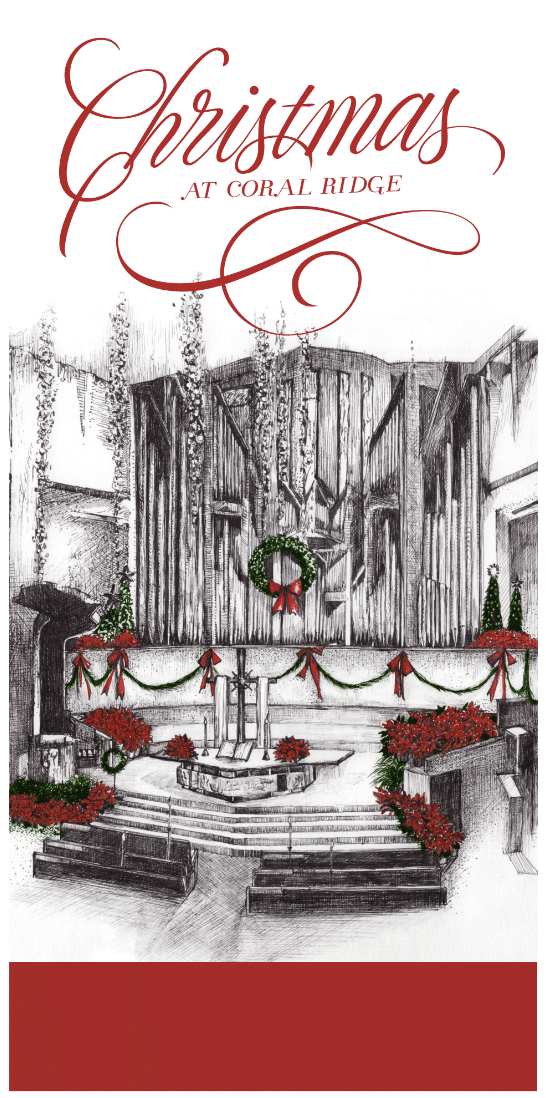 VIEW OUR DIGITAL
CHRISTMAS EVE BULLETIN
THURSDAY, DECEMBER 24 @ 5PM, 7PM, 9PM 
Use this online bulletin to follow along with our service as we celebrate the birth of Jesus together, in-person and online!
CONNECT WITH CORAL RIDGE TODAY!
HAVE YOU BEEN BLESSED THIS CHRISTMAS
BY THE MINISTRY OF CORAL RIDGE?
ONLINE
Give online using your credit card or bank account. You can also set up recurring giving.
TEXT
Text the word GIVE to 954-245-0422 and follow the on-screen instructions to set up your text giving.