JOIN US!
YOUNG ADULTS
Coral Ridge seeks to provide a place for community and spiritual growth to young adults and college students. This is done through community groups, on and off campus events, and weekly worship. Contact Caleb Koornneef today for more information on this ministry and how to get connected.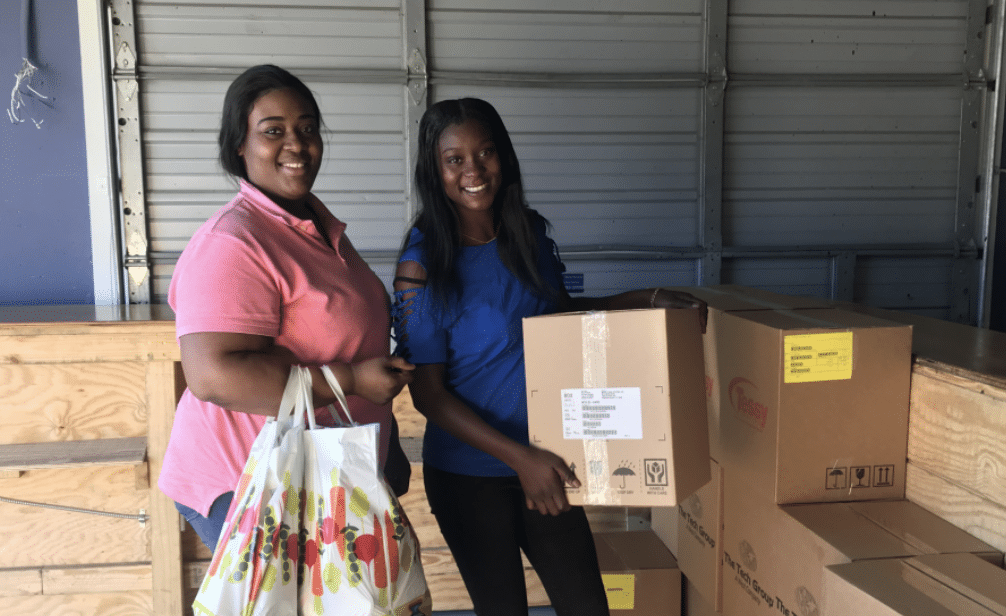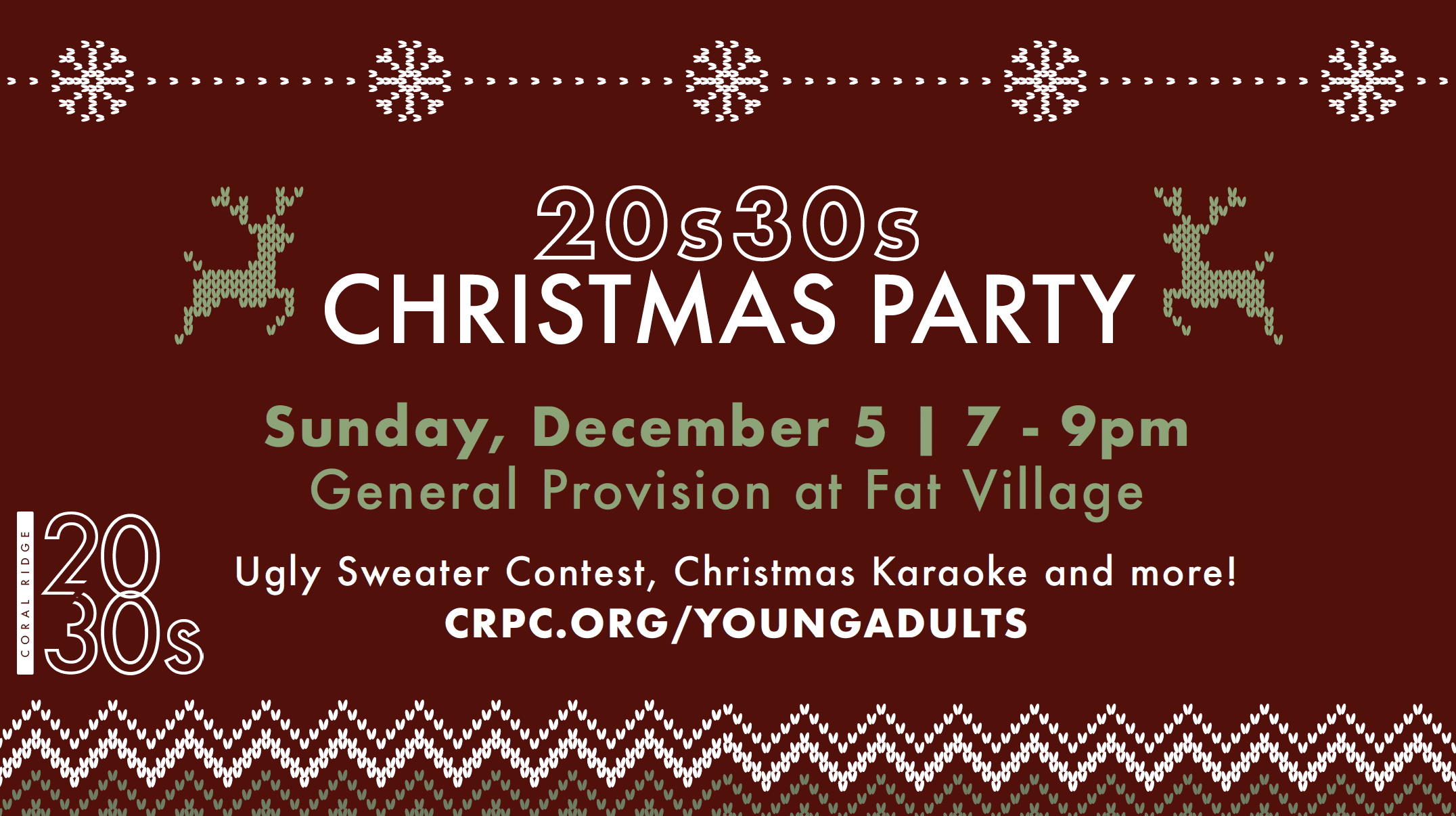 20s30s
CHRISTMAS PARTY
Join us on Sunday, December 5th from 7 to 9pm at General Provision in Fat Village for our annual 20s30s Christmas Party! Wear your best ugly sweater and come prepared for karaoke, food, and more!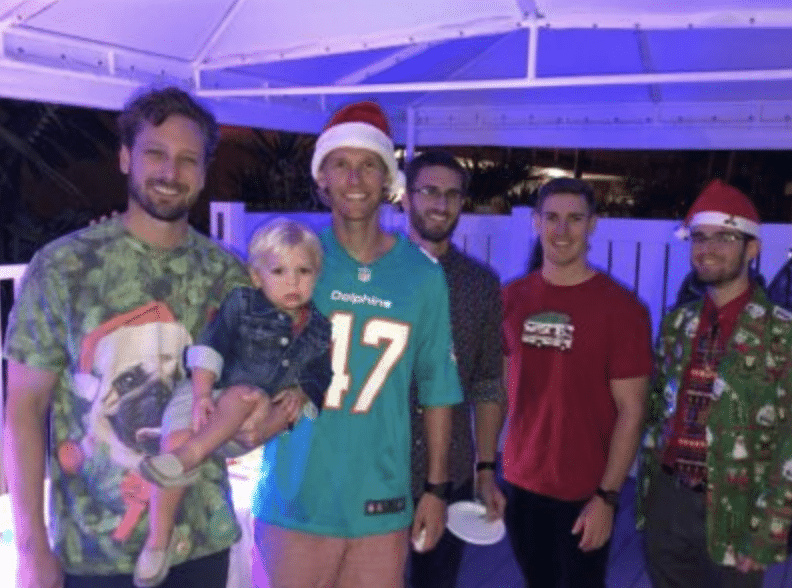 GET INVOLVED
JOIN A COMMUNITY GROUP
Whether you are a new parent, college student, or starting your career, we want you to be a part of the community being built at Coral Ridge. There is no better way to get involved and form lasting relationships than getting plugged into a Community Group!
CALEB & SUZANNAH KOORNNEEF
Caleb Koornneef met his wife, Suzannah (Turner), at Coral Ridge in 2015 as an intern. They were married at Coral Ridge in 2018. Caleb currently attends Knox Theological Seminary and Suzannah dances with PLGD Co. while also teaching dance at studios throughout South Florida. Being in ministry together has been a tremendous blessing for the Koornneefs and they thank God for His calling on their lives. They look forward to joining with Coral Ridge in reaching the South Florida student community with the power of the Gospel.